Christmas fever is on! Are you prepared for the party, Have you done with the Christmas tree selection? If not try Some live plants for Christmas Decoration. We have already posted How to pick a Christmas Tree? you look it for suggestions. Today we are gonna discuss some Eco-friendly Christmas wreath decoration ideas. If you are planning for a green Christmas then why not try some green live wreaths this Christmas. Handmade green, recycled wreaths are always an attraction for Christmas.
Otherwise, you can have an artificial wreath as always. But I personally like it green and of course unique to fit my style. Above all, You can save some extra bucks if you wish to work on the wreath instead of buying it. It's holiday time and Christmas decoration is the prime of all duties. So you can't say that" I don't have time". In fact, you just need a couple of hours to make 1 or 2 wreaths for your entrance.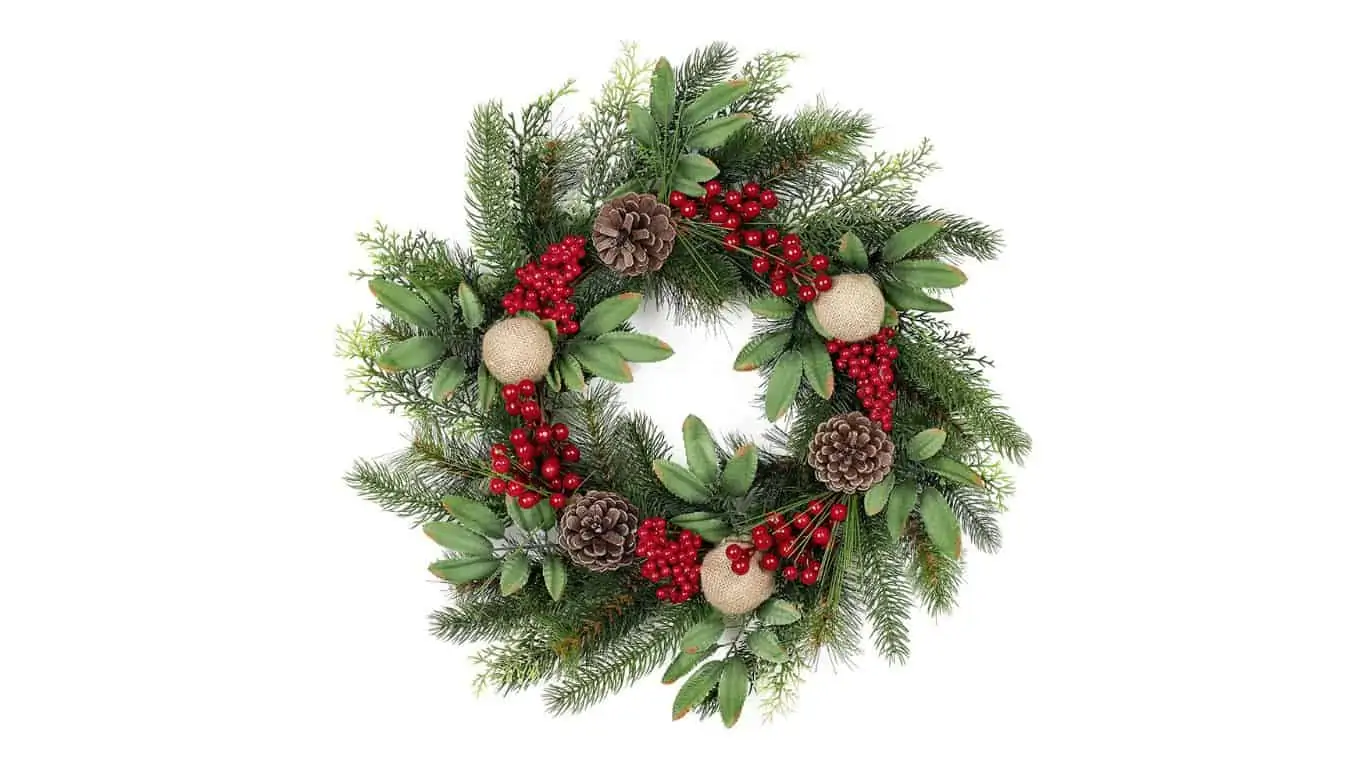 Check out more: Eco-Friendly Ways to Decorate Christmas Tree
What Can I use to decorate an Eco-friendly Christmas Wreath?
There's a lot to do. You can either use leaves, twigs as a green decorative. Or you may use old papers, cardboards, egg cartons, or other recyclables to decorate your Christmas wreath.
Both of these options are good and yes it's eco-friendly. Only make sure to reuse, and recycle whatever is available to make your Christmas wreath.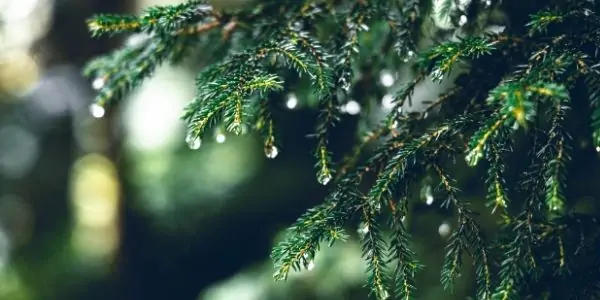 Check out: Best Christmas Tree Varieties to Grow in Pots
How to make a Zero Waste Christmas wreath?
Zero waste means nothing left to discard. The best way to make a zero-waste Christmas wreath is with everything recyclable. Yes, simply use household items that are not in use or either discarded.
Old newspapers, last year greeting cards, Amazon wrappers, cartons, cans, bottles, plastic caps, ribbons, and anything else that you can find.
The main idea behind this type of decoration is to reduce the overall carbon footprint. Recycling and reusing is a great way to avoid wastage. And what's better than turning household waste into a beautiful Christmas wreath.
As an alternative, you can also use dry twigs, branches, pinecones, leaves, and vines to create a 100% biodegradable Christmas wreath. There is no need to chop off a tree or break a green branch. Just look out for fallen twigs, leftover pumpkin or gourd vine, some green leaves and that is all you need. It's perfectly green, biodegradable, and almost zero waste Christmas wreath.
I've only listed the concept for the wreath decoration. Use your imagination and make something unique and sharable. let us know if you like anything to show.
What is a Live Christmas Wreath?
Have you heard of a live Christmas wreath, maybe or may not. It's really an interesting term. we all know that wreaths are made of plant parts, plastic, and other materials. Neither of those is alive. Though parts of plants used to make Christmas wreaths may fit somehow in this category.
Technically live Christmas wreath is a term that denotes a wreath made from a living plant. Either it's being carved or aligned to pose a wreath. In the real world, every wreath made of plant or plant part is called a live wreath. And it's really easy to find one. Most green nonplastic Christmas wreaths are made of spruce or pine leaves and some twigs. Thin bamboo sticks are also used to make the circumference of the wreath.
So it is good to say that any wreath made of plant path is a live Christmas wreath. You can also buy a beautiful Premade Christmas Wreath on Amazon.
Is Live Christmas Wreath Ecofriendly?
Yes, definitely live Christmas wreaths are eco-friendly. They contain plant parts hence they are biodegradable. The only problem with these wreaths is they are not recyclable. Once used most of them will dry and rot. You can either compost or shred it to make it eco-friendly without the foul rotting odor.
Plant Ideas for Eco-friendly Christmas Wreath
There are many plants available at this time of the year to prepare an eco-friendly Christmas wreath. You may have seen wreaths decorated with spruce leaves and sometimes with acorns. Both of which are plant-orient products. Decorating a unique eco-friendly Christmas wreath requires a lot of imagination. Other than that you will need some green and brown plants as a decorative material.
We have listed some plants and plant parts that are easily available during the Christmas season. You can try them in your unique Christmas wreath.
Peat Moss
Mint leaves
Thyme leaves
Spruce leaves
Pine leaves
Beautiful succulents
Grapes
Pumpkin
Winter Gourds
Green Vines
Oregano
Rose Flowers
Lavender
Petunias
Rosemary
Pansies
Lupine
Daffodils
Limegrass
Maple leaves
Sage
BeeBalm
Acorns
Dry Maize/Corn heads
Walnuts, Peanuts
Cattail grass
Cyprus reeds, long grass blades
Hollyhock flowers and leaves
English Ivy
Eucalyptus
And many more, sorry if I missed some of your favorites. In fact, you can use any plant, grass, weed, or tree whatever you can find alive to make your live eco-friendly Christmas wreath.
Other than these plants you may need metal wire, glue, colors, and other stationaries to do the job. You can look out for the Christmas decoration kit on Amazon.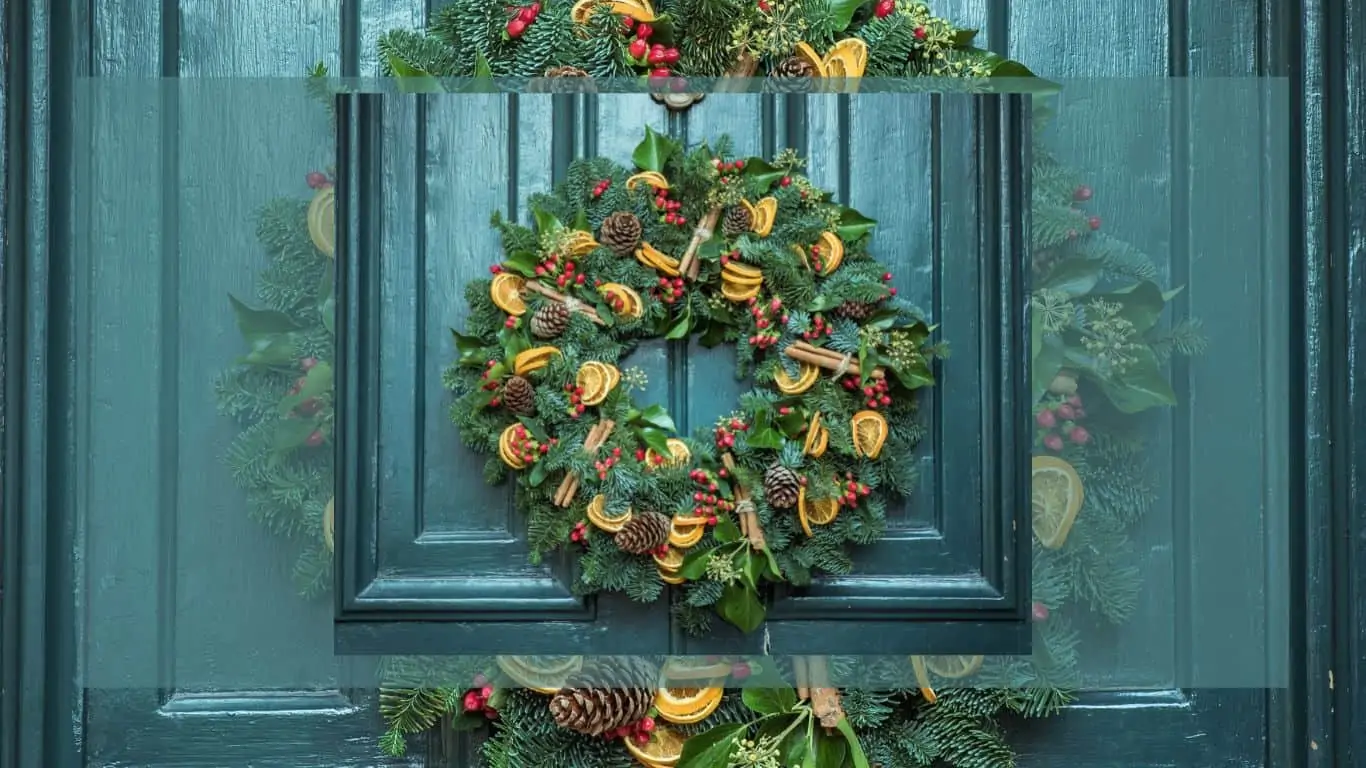 DIY Zero Waste Ecofriendly Christmas Wreath
There are literally unlimited possibilities with this section. You can play along with your imaginations. You can start with something as simple as an old greeting card or a cookie dough cutter or make something more complex with a combination of those.
Here I have listed a few of those zero-waste Ecofriendly Christmas Wreath  Ideas. Have a look and amend them according to your need. Maybe come up with something more unique and attractive. Don't forget to share your ideas with our readers. I'll wait for your reply.
Greeting Card Christmas Wreath
Things You will need:
Old Greeting Cards
Pair of Scissors
Glue
Wire or Thread
1 red Riboon optional*
Start with aligning those pretty greetings in circular order. Make sure their text is clear and visible. Now cut off the edges to give it a curve or oval shape. Next, Stick one card to another using glue or cello tape.
Your wreath is ready, Just Tie it with a threat or thin metal wire and hang it on the door or wall. This wreath is a special attraction as it contains your personalized messages. It will force everyone to stop for at least a moment to give a glance at their thoughts. Trust me everyone will appreciate your effort and most important is that you can reuse it next year and so on.
You also use Ribbons and sparkles to highlight the edges. Use your imagination and be creative for beautiful wreath designs.
2. Bottle Cap Christmas Wreath
Things You Will Need:
10 or More Plastic Bottle Caps
Needle
Thread or Wire
Simply Make holes in the center of bottle caps. Thread the wire through these cap holes. At last, Make a Circular ring out of this beaded wire. It will look like a wreath. You can decorate it with colors and sparkles or simply leave it as it is.
3. Cookie CutterChristmas Wreath
Things You Will Need:
Cookie Dough Cutter of different shapes
Wire
Kitchen Glue
Sparkles
Just like previous on bead the cookie cutters in the wire and make a ring. Next, Use kitchen glue and sparkles to decorate the plain silver-looking cutter. This wreath will give a unique look to your dining space and kitchen area. The best part of this wreath is that you can easily dismantle and reuse it again in the kitchen.
4. Fruit Christmas Wreath
You will need:
Variety of Fruit
Metal Wire
Alcohol
Embed the Fruits like apples, Oranges, Avocados, Grapes, Kiwi, or anything you get in a circular ring wire. Make it a wreath and hang it on the kitchen door. It looks great and of course, it will taste great after the Christmas party. Don't forget to sterilize the metal ring wire with alcohol to keep the fruits safe.
An alternative to this is to use Slices of Fruits. You can use Pineapple, banana, grapes, oranges, peaches, and many more fruits to make a beautiful and tasty Christmas wreath.
5. Wine Cork Christmas Wreath
You will need:
A lot of wine corks (That's why I always suggest saving them)
Edible glue
Wire or thread
Needle
There is two variant of this Wreath Idea. The first one includes using the Whole cork and threading it with the wire and making a wreath. It's fast, easy, and reusable.
The second one uses corks again with center punched or holed. Then stick pair of them with edible glue and then embed it in the wire. This will make a dense multilayered Christmas wreath out of those bottle corks. At last, you can again reuse those cork for decoration purposes.
In fact, there are many other ways to make and decorate a zero-waste Christmas wreath. I will only say- Just use your imagination. If you need some help then share your thoughts and ask for suggestions in the comment section.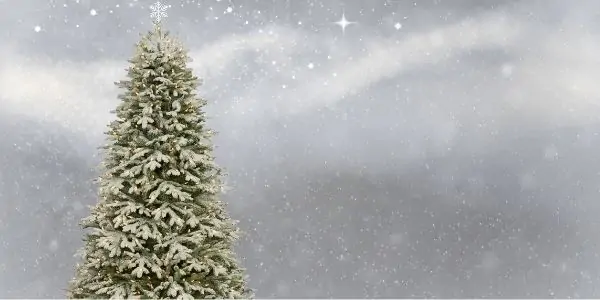 Ecofriendly Christmas Wreath Decoration Ideas
If you wanna be 100% eco-friendly with Christmas wreath decoration, then You have to choose plants. In fact, parts of plants namely fruits, flowers, leaves, stems, even barks can make a wonderful Christmas wreath. Most f these materials are biodegradable and can contribute positively to the ecosystem.
Being eco-friendly with Christmas wreath decoration means producing the least possible carbon waste. The whole idea of eco-friendly decoration relies on the possibility of minimizing carbon footprint. It's true that we can't maintain 0% carbon emission or footprint every time, Though we should try to keep it low as much as we can.
If you can't work only with plant or plant parts or need something extra for color and decor. Then use ribbons, old CDs or DVDs, plastic water bottles, or any color plastic bottle. Most of these are non-biodegradable and can lead to environmental pollution if thrown in the garbage. Therefore, it is better to reuse and recycle these materials for wreath decoration.
Conclusion
There is a lot to do for Christmas and creating a wreath is an important part of it. Use your imagination and consider this article as a helping guide, or just a mature suggestion- Whatever you like. Create something unique and eco-friendly and do share your ideas with us.
Good Day, Happy Gardening, and Merry Christmas in Advance.