Christmas is Coming. Are you ready for the celebration, or You are still thinking about how to pick a Christmas tree? Don't worry we are here to help your out in picking a beautiful Christmas tree. There are plenty of options to choose from. Make sure you choose the right Tree with propper height, fresh leaves, and fluffy look, everything at an affordable price. Finding a good Tree for your Christmas tree is a time taking and tiring job but finding it within the budget is sometimes the hardest task to achieve. If you are having these thoughts then you are not alone. Almost everyone has to deal with these situations. Stay tuned and we will try to help you out of this situation.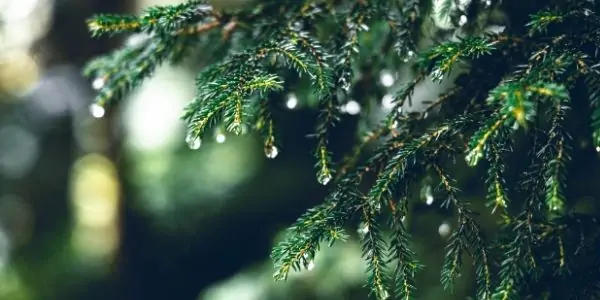 Check out my previous post: Best Christmas Tree Varieties to Grow in Pots
Which Tree is Best for Christmas?
There are many different types of trees available to choose from as a Christmas tree. Every one of these has some advantages and disadvantages. Also, you can't find all of these tree varieties in one locality. Usually, These trees are used according to their availability during Holidays in the local community.
The fresh and good-looking tree available at low cost is always best to pick for Christmas. The availability and price are the basic factors to consider while picking a Christmas tree.
Not all tree is available everywhere and if you find it then the price may exceed your budget. Therefore think smart and choose the best Christmas tree for your family.
You can Buy a Live Christmas Tree or Artificial Christmas tree at Amazon.
10 Types of Christmas Tree to choose
Balsam Fir: It is a beautiful pyramid-shaped tree with dark green long-lasting needles. Needles are 1 to 1.5 inches long gives the tree a dense fluffy look. This tree can easily hold large ornaments and decorations.
Fraser Fir: It is another beautiful fir tree with a short quarter to 1-inch dark green needles. The branches of this tree are slightly tilted upward at the edges, which gives it an attractive conical shape.
Douglas Fir: An expensive yet beautiful fir variety to hoose for Christmas tree. It has beautiful blue-green or dark green needles with a sweet fresh scent. The needles are soft and gentle to touch.
Arizona Cypress: It is a beautiful cypress variety with soft steel blue needles. It is commonly available from North Carolina to Texas.
Virginia Pine: It is a short-height pine fragrant tree variety with long pointed needles. It is a cost-effective low-budget tree with a small problem i.e. the excessive Pitch that makes the trunk sticky.
Leyland Cypress: It is a hybrid tree made of Monterey cypress and Alaskan cedar. It has soft green needles with little to no sticky pitch.
White Pine: It is an elegant conical plant with long 2 to 5-inch soft flexible needles. It low cost tree good for budget planning. This tree is perfectly safe for small children.
Scotch Pine: Symmetrical dense plant with 3 inch long bright green needles. The needles are soft and easy to manage. This tree is drought resistant even after cutting. So it is ideal for low-maintenance Christmas preparations.
Monterey Pine: Sharp dense globe-like needle clusters are the identity of this beautiful tree. It is easy to manage and decorate yet a little expensive compared to others.
Blue Spruce: It is a big beautiful dense conical tree with blue-green bright needles. You can use new growth fr Christmas decorations. A mature tree can grow up to 115 feet outdoors which is impossible to accommodate inside your house.
How to Pick a Christmas Tree?
Picking a Christmas tree is an important event for every family. It is the symbol of the winter holidays. Everyone wants a beautiful and simply the best Christmas tree for their Christmas party. Isn't it obvious? Indeed it is.
No matter who you are, what you earn, where you live, or what preparation you have done for Christmas- A beautiful and lovely holiday is Your right. And you'll need a Christmas tree for sure. It is important and we are here to help you pick one for your family holidays.
Your hunt for the best Christmas tree starts with the perfect location. You can either visit a Christmas tree lot or a Christmas decoration store to buy the tree. If you have some trees growing in your backyard then you are a lucky person.
If you are planning to buy a Christmas tree then visit a trusted lot seller. Choose one who has a good reputation in your locality and yes the lot should be close for easy transport. Generally, you have to pay extra if you buy a Christmas tree from a mall, decoration store, or online. Yet These are the most common and easy-to-find locations for a Christmas tree.
Most importantly this is a race against time. You have to visit the Christmas tree lot seller as early as you can to pick the best tree out of all. Latecomers will have to settle for the leftovers, though it may cost low, you won't like it.
Once you have reached your destination and selected a tree for Christmas. Make sure to check the following details for the quality of your Christmas tree.
Also read: Garden Works to do in Winter? Lawn Winter Care.
Test the freshness of Branches
Start with checking the freshness of the leaves and timber quality. Simply move your finger inside out of the branches to test out the needle consistency. Few leaves or needles coming out in your hand is Ok as the tree is drying. But if a lot of needles come out at once then it is not the right tree to purchase.
Falling leaves suggest that the tree you are looking at is an old dry tree. It may look green and healthy but don't get fooled by the appearance. The needles will fall off within few days and you don't want your Christmas tree to look naked like a skeleton at a party.
You should also check for the flexibility of the branch. Simple bending should not harm a free-cut Christmas tree. While the branch of an old tree may break and fall off.
Finally, Inspect the Cut of the trunk. If it's green and still oozing then the Tree is as fresh as it can be. Otherwise, a dry scale indicates minimum week-day storage. Different plants have different identification for freshness and strength. So lookout for the details about the plant type you are picking.
This will help you avoid financial loss.
Smell Test by Crushing needles
A smell or odor test is another very important technique to identify good quality Christmas trees. If the tree has a foul smell then obviously it's bad. But most of the time you visit a Christmas tree lot you won't get any foul smell. Instead, you will encounter a mixed mild or strong woody fragrance. A fresh-cut pine or cypress will have a sweet little tangy mild fragrance. This fragrance will fade and become a dry woody odor when the tree starts drying.
You can check the fragrance by crushing the needles with your finger. First, of all the needle should stay in the branch if it is healthy and green. Next, it will smell sweet or something similar if the tree is fresh.
Check out: Can You Grow Tulips From Seed?
Tap or Bounce Test
Follow your Christmas tree quality check with a slight jump. Don't worry you don't have to jump instead give a gentle shake, jump and tap to the tree you are looking at. Keep it straight and tap it on the ground. If lots of needles fall off or any branch breaks or if the branches shatter then it's not a good choice.
A healthy Christmas tree should stand these gentle shakes. After all, you have to move and decorate it and this will give a lot of jerk to the tree. A healthy Christmas tree must stay intact in all of these situations.
Visual Tests of the Christmas Tree
Finally, it's time to have an overall look at the Christmas tree. It is important coz the look is the only thing that matters to everyone who visits your Christmas party. The tree should look green and even form every side. If the branches are located on one side then you can't place the Christmas tree as the centerpiece. The leaves, needles, and branches should be evenly distributed to give the tree a fluffy green fresh look.
Sometimes a healthy fresh, strong green tree doesn't look good due to uneven branches. It can be decorated so you can buy it, especially if you can bargain for an extra discount for looks.
Factors to Consider before Picking a Christmas Tree
Some important factors are essential to look upon. You can simply visit a Christmas tree lot and buy a tree as per the recommendation of the seller or think on your own for the best pick. It's perfectly your choice. You can buy any tree from anywhere although if you consider this checklist then you will save some extra bucks.
Type of the Christmas Tree
We have already listed 10 popular Christmas tree types. Each of them is unique. Some are small while others are very big. One may cost way more than others. The availability is another problem.
Besides all of these, safety is also essential as some of these trees may have sharp pointed needles. It can harm pets and children. Sharp needles can pinch you while decorating the tree. It can be dangerous as well as painful. So choose the Tree type that best suited your needs.
A short tree with soft needles is the best choice for Christmas decorations. Although these can cost more than others.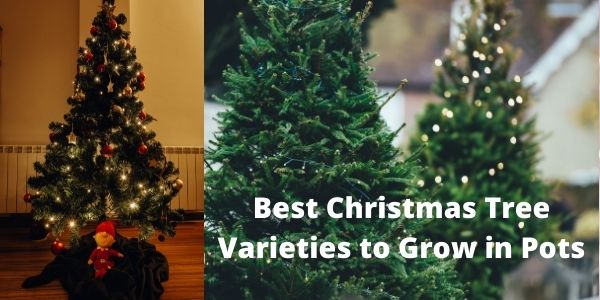 Size of The Tree
Size is something that can be easily managed. If you bought a healthy dense tree then you can chop off the lower end to fit it to the desired height. Else if the branches are sparse and thin then chopping will not help. You can only replace it with another tree, this is simply a waste of money.
Instead, you should calculate the total available height before purchasing a Christmas tree. Keep in mind the table or the Christmas Tree stand and the start or angle at the top will add to the height of the tree. So subtract these extra height factors to the actual available size in your house. Make sure the tree or the decoration doesn't touch the ceiling else the decaying needles will stain the paint within a week.
For example: If you have 6 feet available space for the Christmas tree and a 2 feet table or Tree stand. Then Buy a Christmas tree with a maximum of 4 to 4.5 feet high. It will accommodate easily into the available space with the stand and decoration.
Touch and Feel
The touch and feel are important for the Christmas vibes. A green soft fluffy tree will enlighten the indoor environment. Soft and fresh touch is something that everyone likes. And yes, This tree will last long till the new year with some fresh looks.
Leaf or Needle density
Fresh leaves or needles are the souls of the Christmas tree. The density of the needles makes it looks full and fluffy. You should look out for Christmas trees with lots of needles if you want a healthy dense green look.
Overall looks
Overall looks of the Christmas tree matter a lot. A fresh green tree will enhance the decore instead of a faded tree with sparse needles. You should consider the looks first if you are aware of the availability and budget on your range.
Finally, Consider the Price of The Tree
Price is the most important factor. In my experience, you should make a budget for the Christmas tree before purchase. Otherwise, the lot seller can trick you with an overwhelming price range. Most lot seller knows exactly what to say and what to present accordingly. Therefore, have a definite budget for the tree and don't exceed that anyhow. Try to bargain and force the seller to drop the price in your range instead of exceeding your budget.
Trust me with little knowledge and good bargain skill, you can get up to 40% off with the Christmas tree price.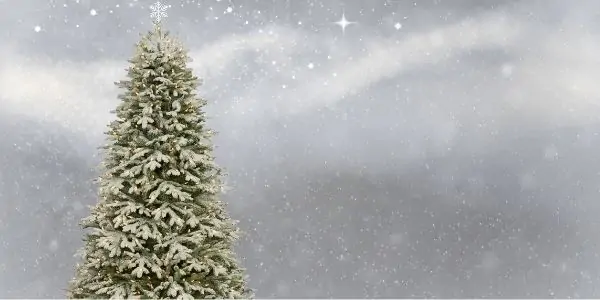 How to pick the best Christmas Tree at an affordable price?
Try to reach as early as you can to the Christmas lot. First comments are usually in the advantage of open sail. You will get an extra discount on the Christmas tree of your choice.
Try to learn everything about the Tree type you are planning to buy. This can help you filter out fake claims made by the sellers and you can manage to get some discounts as well.
You can get an extra discount by choosing a tree with good looks and little flaws. All you need is, Just convince the lot seller or salesman that you are at the loss by buying this tree. Make a deal as if you are helping them get rid of that tree.
Sometimes bribing the salesman at the lot can help you in getting the best tree at the best price. After all, the salesman is the employees, they want to clear the sale and get ready for the holidays. They can help you for A couple of bucks. It is a better idea to spare some money to save a lot more on the Christmas tree deal.
Finally, you can get the best Christmas tree at an affordable price only at a clearance sale. You can consider this if you have enough time, patience, and trust in finding the best Christmas tree at an affordable price.
If none of these works for you then simply buy an artificial Christmas tree at Amazon. It will not die or decay and can be reused year after year. These artificial Christmas trees are also very affordable and easy to decorate.