Winter is a relaxing time for every garden and its gardeners. There are very few yet very essential Garden Works to do in Winter. It is a dormant season for most garden plants. So it seems the overall green growth took a halt for a couple of months. You as a gardener must take advantage of this buffer time for early preparation. Whatever you do in winter will reflect in the spring season. Therefore you should look for cleaning garden drainage systems, water supplies, composting, seed collection, weeding, and finally preparing the soil for next season. Most probably you will get 4 winter months to prepare your garden.
Check out my previous post: What is the Difference Between Seedlings and Saplings?
What garden work can be done in winter?
The growing season is almost over. So there is not much to do for the growth yet you can do other jobs for maintaining garden health.
Do these work to keep your garden clean and healthy throughout the winter season.
Start with Final Autumn Pruning
Early winter weeding
Mulching before and after the heavy frost
Raking and cleaning the garden
Digging and Tilling Hard soil surface
Preparing compost
Adding compost to enrich the soil in raised beds
Clean the Garden Tools
Buy some fresh seeds for next season
Recheck your schedule for the upcoming spring gardening season.
Protect plants from dehydration and cold
You should divide these tasks into 4 groups, one for each month. Always check out the necessities first and act accordingly. Sometimes you may need to fulfill one task before others, if it's the requirement then do it first. Your ultimate goal for winter should be to keep your plants healthy and alive. So do whatever it requires fr better garden health throughout winter.
Garden jobs to do this Winter
Congrats, you have completed your gardening season. I hope this time you have harvested better than ever. Now you can relax. Winter is yet to come and your task is to look out for the loopholes that dragged you back this year. Prepare for a fresh head start in the next gardening season.
It's time for you to take care of your helpful gardening tools. Take care of all those creatures and insects that make the garden ecosystem. Remove any dead or decaying plants, branches of trees and allow room for better growth.
You will get enough time to start composting. Just rake the garden, collect fallen leaves and prepare some leaf mold. Pune back your perennials and shrubs. Add compost and mulch to keep the soil warm and isolated throughout fall.
Finally prepare a list for next season's plants. Choose the seeds, buy them and germinate them indoors. You can also plant winter bulbs and tubers to get a vibrant colorful garden in spring.
Finally, you can prepare your garden for the holiday season. Plan an outdoor garden Christmas get-together this year for your friends and family.
If you are ready for the fall. Then let's discuss in detail the garden works to do in winter. I have categorized these works with the months. Have a look and try to adapt as much as you can for a healthy winter garden.
Garden Works to do in November
November is the end of the Autumn season. You may have experienced the first frost now. You should start fulfilling your winter garden jobs in November. The soil is yet not frozen, there is plenty of time for amending and preparing raised beds. Make a schedule and start preparing for winter.
Rake and Clean the Garden
Start with raking and cleaning the garden. Collect all the fallen leaves and dead twigs and branches. Remove any heavy debris or metal parts away from the lawn or garden. Else it will be stuck in the soil due to the upcoming snowfall. Eventually, anything inorganic may harm the consistency, texture, and chemical balance of the soil.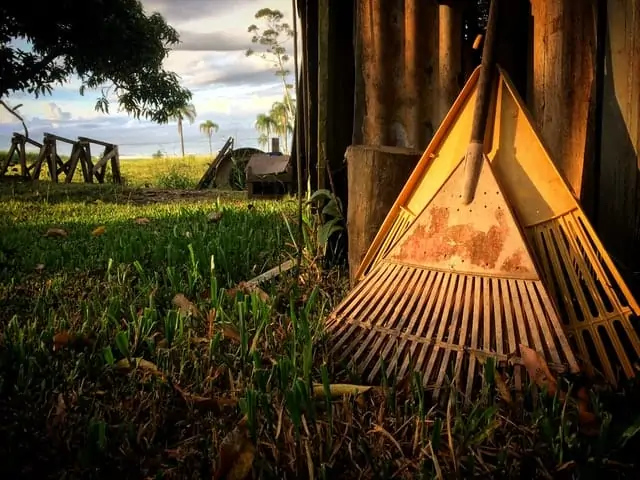 Cleanliness is essential to avoid pests and fungal attacks. It can be deadly in cold weather when the plants are already under stress.
Prepare Leaf mold and Compost
November is the right time to start composting. You will have plenty of dead dry leaves and branches. Use these with other kitchen waste or anything organic and decaying to produce compost. Most important this decaying compost will help the earthworms to survive cold winter conditions.
You should use a container, plastic bag, or chicken lent for leaf mold. It is essential to prevent leaves from scattering in strong winter winds.
Read this: How Do I Start Composting? at my Home Garden
Add Mulch to protect roots from freezing
Use organic dry leaves, pine needles, wood chips, bark pieces, or straw to mulch the perennials and trees. This will keep the roots warm and protected from cold. Mulching will also prevent moisture loss.  You can also buy organic mulch online on amazon.
Protect the delicate plants from frost
You should cover the plants with fleece or thermal wraps. It will keep the delicate plants warm and safe from the chilling weather. If possible then bring the plants indoors. You can place the non-hardy plants in a greenhouse or polytunnels.
Semi-hardy and other hardy winter tolerant varieties must be fed sufficiently before winter sleep. An inch layer of compost around the root ball will do the necessary job.
Clean and Refill bird feeder and feed garden animals
Many animals and birds have worked throughout the growing season to keep your garden clean and healthy. Now it is your time to return the favor. Winter can be really hard for these tiny garden animals. There can be a scarcity of both food and water. So You should put bird feeders and water bowls for them.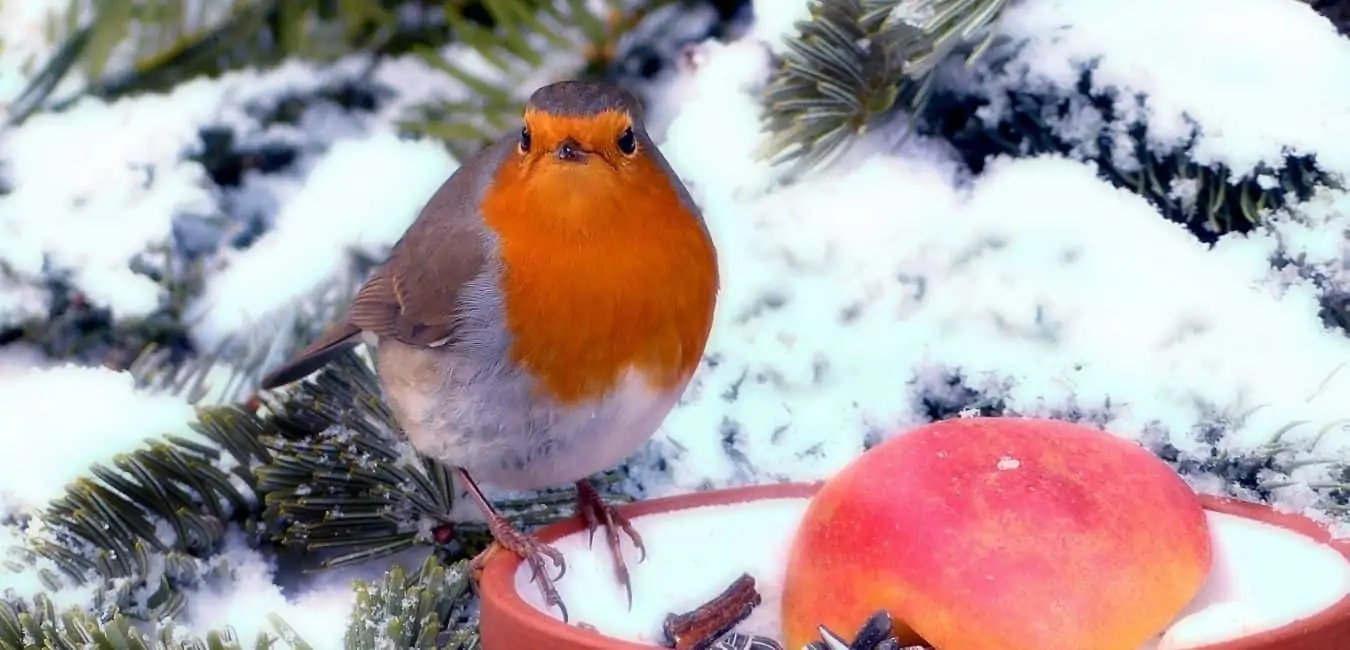 Change the water every day and look for freeing water. You should also leave some corner space in the garden untidy. This will help the hedgehogs and squirrels to hibernate through winters. Simply put some logs and Compost pile in a shaded corner of your garden. It should be sufficient for the reptiles like lizards and snakes to hide throughout winter. They have helped your garden stay healthy, not it's your time to help them.
Add compost to refill the soil Nourishment
You should add 2 to 3 inches of compost to the topsoil in the raised beds. You can simply make a layer instead of mixing. It can be an easy alternative, especially for the winter lazy gardeners.
The compost will replenish the lost nutrients in the soil and your garden bed will be ready for the next growing season. Composting is simply the best garden works to do in winter.
You should plant Winter bulbs and Tubers in November
Nover is the best to plant winter bulbs. The soil is not yet covered with snow. Therefore, you can easily plant corms, bulbs, tubers, or nodes in the soil mixed with compost. The soil will nourish these bulbs and keep them ready to grow in early spring.  Always check out the moisture and temperature requirements for the plant or bulbs you grow in winter. Keep in mind temperature and moisture in winter is not the same in all USDA zones.
Read This: Can Plants Drown? How to Save a Drowning Plant?
Garden works to do in December
Snowfall has already started in December. You may have experienced a couple of heavy frosts up to now. Most probably your garden has turned white with snow. There is not much to do no in the garden. Instead, you can work on your logistics. Save resources and act on the spot yet to be frozen.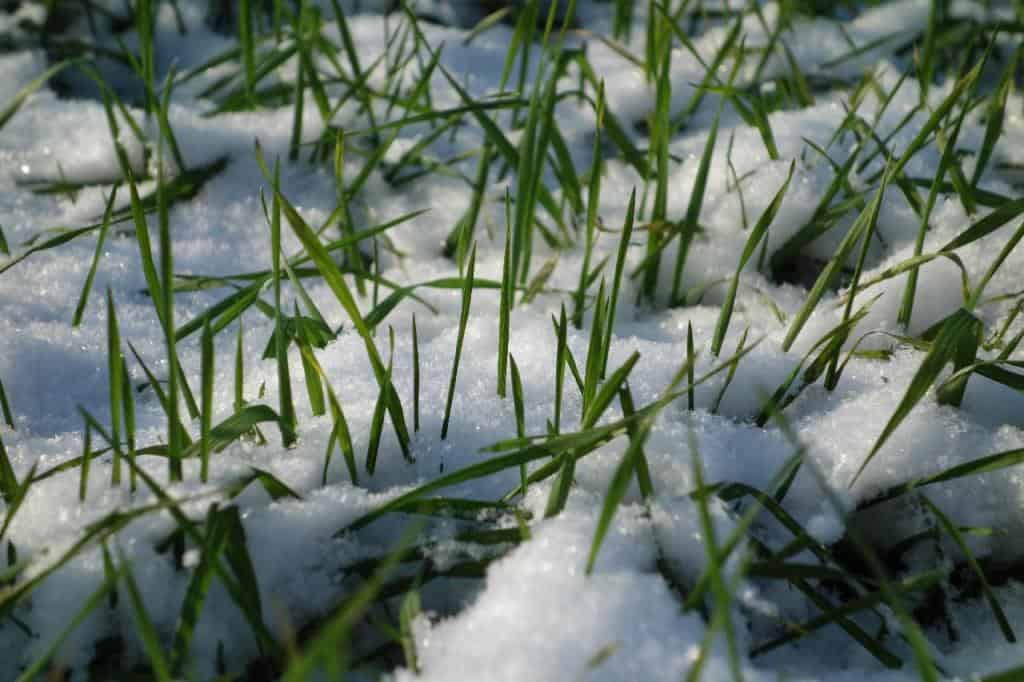 Also read: Winter Lawn Care
Clean Garden Tools
December is the time to give rest to all your gardening tools. You should clean the tools, sharpen the mower blades. Use rubbing alcohol to sanitize the tools.
Keep the tools dry and preserved for next season. Avoid leaving tools in the garden. The moisture, snow, and wind will corrode the metal. Empty the watering hose and took it inside. Outdoor water or gas pipes must be cleaned and emptied. The cold weather can freeze the water inside the pipe and ultimately it will crack due to expansion. Have a look at my favorite garden tools.
Plan for Next Season
December is the ideal winter month to plan for the next gardening season. There is not much to do outside. So make a list of you you wanna grow first in the upcoming season. Look out for the required resources. Plant to buy soil amendments and necessary seeds. An important task is to look out for the reason for previous failures in gardening. This can be really hard. Many gardeners don't admit that they fail on something. It is not a matter of pride. Still, if you want to do better next time you have to learn from your failures. The most important thing t do is accept your failure and find true reasons.
Garden Works to do in January
The Month of January is the peak winter season in most of North Globe. If you live in Northern zones then you have nothing to do in the outdoor garden. Else if you live in the south then start preparing for an early spring garden With indoor seed germination. Although this is not an efficient time to start. Instead, you can buy seeds. Prepare your gardening schedule and look after your indoor plants. Also, get ready for seed germination especially for veggies and herbs. Finally, give a final prune to your Apples and other trees. Avoid pruning plants that usually bear flowers or fruit in mature branches. You have to be aware of the plants' requirements to avoid any mistakes.
Buy seeds for Spring Garden
January is the best time to buy seeds for the upcoming spring season. There are lots of vegetables, fruits, herbs, and flowers to choose from and grow. Only make sure you learn about them and their requirements. You must have sufficient space and resources to grow all these plants. Otherwise, It will be a waste of money, time, and effort.  Check out the best quality vegetable seeds on amazon.
Start growing seedlings indoor
Once you have your seeds, Get ready for the growing season. Start germinating your vegetable seeds. Take care of the seedlings. Keep them healthy and hydrated until the garden temperature rises above a threshold. Wait for the frost to over before transplanting these seedlings in the outdoor garden. This is probably one of my favorite gardens works to do in winter.
Give an early spring prune to hardy plants
Lightly prune the dead or damaged branches of trees and perennial shrubs. Only remove the branch are non-essential for the plant growth. Chop off the branches that are rubbing with each other or show signs of an infestation. Your Apple tree will love the light pruning. Only make sure water droplets don't stick to the cut wounds. Otherwise, the branch can rot. The avoid this situation simply cut the branches at a downward angle.
Don't prune the small plants that are already pruned in October or November. Otherwise, they won't grow enough to bloom in the spring. Also, avoid pruning the plants that don't like early spring prune.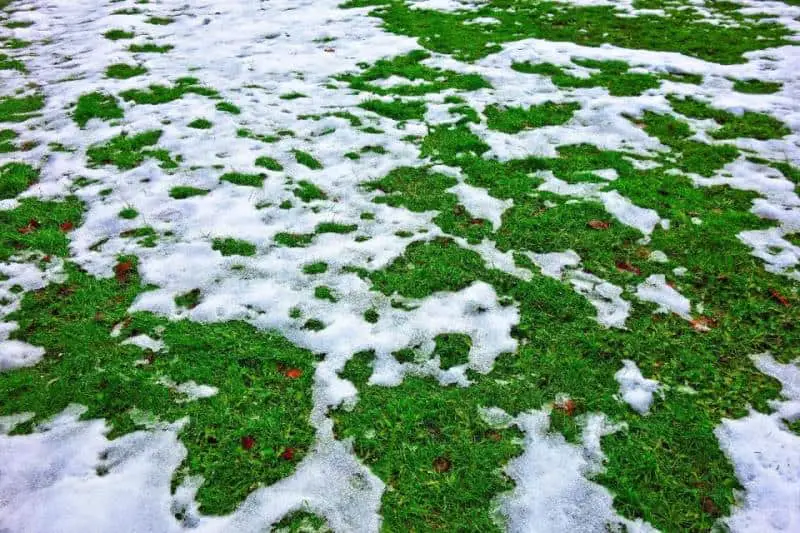 Check out: How to Save Money while Gardening?
Garden Works to Do in February
February is the ideal time to prepare the spring garden. The garden snow has already started melting. The snow will melt completely in the next couple of weeks. Meanwhile, you should season your seedlings for the outside climate. Seedlings developed indoors should be slowly adjusted to the outside temperature.
Look out for winter damage plants, branches, or lawn patches. You must remove the dead ones to produce room for new members in the garden. Prepare the raised beds. repair any damage done by snow. Dig the soil to loosen its texture. Add compost and water wherever required.
In southern hot USDA zones you can start planting your veggies outdoors. Whereas waiting for a couple more weeks in cold Northern zones. Winter was not very comfortable for your garden so look out for the essential change that is needed to be done for next winter.
Outdoor plantations and seedling transplantations are some of the most important garden work to do in winter.
Some Other Garden Works to Do in Winter
Dig the  Garden soil to loosen its texture and allow proper aeration.
Plant Garlic, Onions, and other alliums in early winter. Split bulbs from the previous season.
Move your Live Christmas tree Indoor before the holidays. If it is a conifer then either wait for Christmas week or put it away from the radiator. Conifers don't like indoor warm temperatures.
Clean your patio, porch, and garden seating area in the winter. An untidy outdoor seating area can attract hibernating garden animals like snakes and rodents.
I hope you get my point. There are many other jobs and garden works to do in winter and some of those are not created for gardening. If you know anything essential that should be here then let me know.
Till Then Keep Reading Keep Gardening!