April and May are the two hottest months of the year. Around the globe, it is the summertime. Recently I have posted an article about 20 vegetables to grow in May. In the series, I have collected some of the best summer flowers to grow in April and May.
Do you love flowers and wanna have one growing in your garden? Why not try some of these summer flowers. These flowers are best for hot climate. Most of these flowers require little to no care. just water them once or twice in a week and they will bloom easily.
Summer Flowers to Grow in April and May
Bougainvillea
Tibouchina
Jasmin
Mandevilla
Euphorbia milii
vinca
Ixora
Portulaca
Torenia
Adenium
Buy plants on Amazon…
Some Bonus Summer flowers to try in April and May
Gaillardia
Tithonia
Zennia
Sunflowers
Hibiscus
keep reading for details…we also have a post on 10 cone-bearing plants- with images.
Bougainvillea
These cute flowers are native to South America and can survive in hot weather. If you see the structure you'll notice the bougainvillea flower is actually a bunch of three colorful leaves. It can be seen in a rainy season as well as in hot summer.
Bougainvillea is also referred to as "paper flowers" because of it's thin paper-like waxy leaves. You can see it scrambling over trees or other plants with their thorns. Magenta, yellow, white, pink, purple, red, and orange are the color verities of bougainvillea.
It looks really beautiful and can fill the colors in your garden. The best thing about these plants is that they can be easily grown in almost all climate conditions.
Tibouchina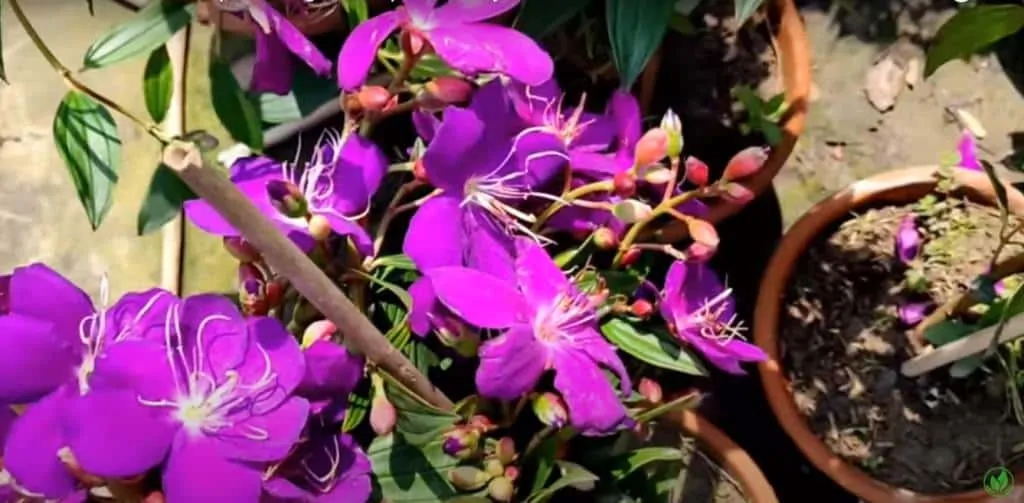 You know Tibouchina as princess flower or glory bushes also. If you have seen it, you must know why it is called a princess flower in some areas. The open crown-like structure of Tibouchina makes it a princess flower. It looks very pretty.
The unique fact is that it changes its color from white to pink. As the flower grows old, it turns pink from white in 3-4 days. Tibouchina flower blooms as a white color but turns light pink after 1-2 days. Then it turns dark pink or purplish after 3-4 days.
Jasmin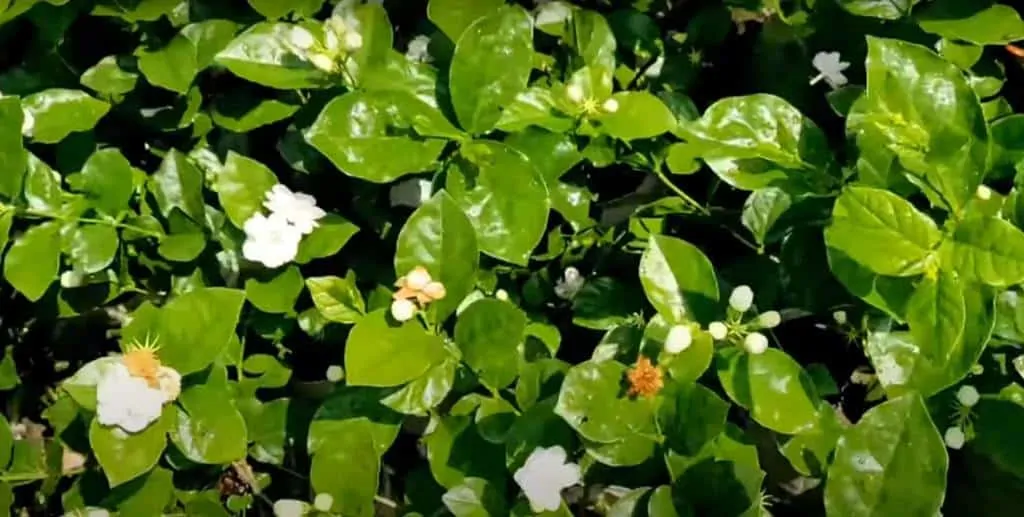 Jasmine is one of the most beautiful flowers. It is widely cultivated for its fragrance. You can plant it in a pot near your doorstep and it will grow as climbing shrubs or vines.
This plant spread divine fragrance in the air. Blooming jasmine has a strong fragrance and it fades a bit when grew old. Plant jasmine and put it in a corner of your balcony or garden, it will make your day awesome with the sweet odor.
Mandevilla
These beautiful little flowers grow well in temperature above 50F. You need to take your Mandevilla plant Indore when the temperature drops below 50F.  It loves hot weather whereas, direct sun rays can burn it in hot summers.
The Mandevilla flowers re very soft and can burn in direct sun. You can put it in a shade instead. These are best for balcony decoration. You can find a white, pink, yellow, and purple color variety of this flower.
Euphorbia milii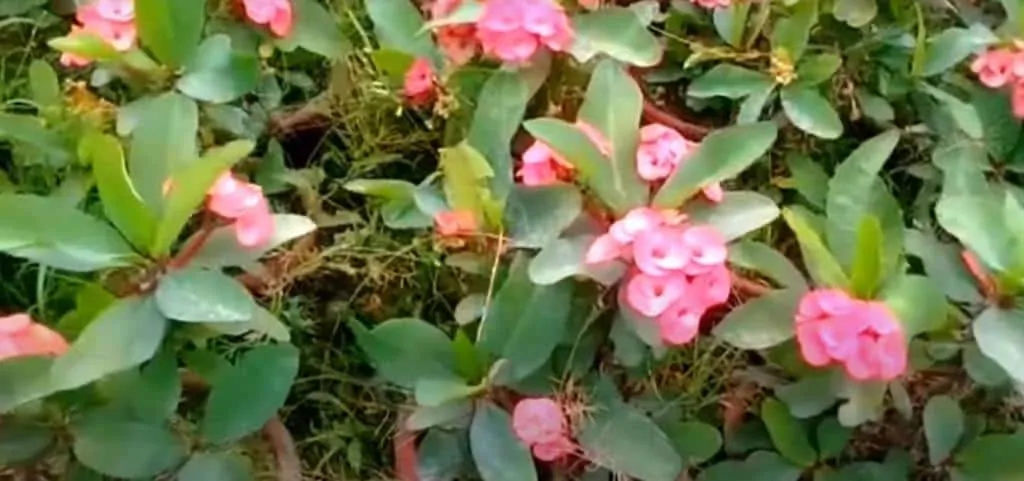 Euphorbia Milli is a succulent plant. It is commonly known as "crown of thorns". These cute little flowers on a thick leaf plant often confused with cactus. This small plant can survive in very hot weather and need a very small amount of water.
Euphorbia Milli is popular with different names in different areas. Christ thorn, christ plant or corona-de-Cristo are some of it's commonly known names.
Vinca
Vinca or periwinkle is a plant of Catharanthus family. It can survive in really harsh climate conditions. Vinca plant is really easy to grow and looks very beautiful. Red, Pink, Purple, Blue, and white are some color verities of vinca flower.
Ixora
These cute small flowers grow and bloom in a bunch. It looks like a single flower but it is a group of many little flowers. Ixora plants and flowers have lots of medicinal value also. It looks really beautiful and as some ayurvedic benefits also.
Portulaca
A Portulaca is a ground growing creepers-like plant. You can plant it in the ground or a pot. It can soon cover the pot or ground as a thick mat. It is thick spike-like leaves look really beautiful. You can see many verities in colors. I have personally grown white, pink, purple, great, and peach color.
This plant grows very fast. And it gets combined with color varieties very easily. Combinations of white with red, pink, or purple looks beautiful. It is the best Summer Flowers to Grow in April and May
Torenia
Torenia flowers are bi-color or tri-color trumpet-shaped flowers. The combination of contrast colors makes it more attractive. It is also known as "clown flower" or wishbone flower.
You can see velvet flowers of bright yellow, white, or blue color. Indigo, purple, pink, and white combination with yellow are the commonly seen Torenia flowers. But White-yellow or pink, white and yellow are a few more color combinations.
Adenium
You can plant adenium Summer Flowers. It is one of the best flowers to grow in April and May. Color combination of red or pink with white looks very attractive. Adenium is the perfect flower to grow in pots. However, it can increase your garden's beauty if grown in the ground.
Final Words
I hope this list of summer flowers is helpful to you. You should definitely try these flowers and Write your experience below in the comment section.
please let me know if I have missed something. your comments are valuable assets for this blog. Stay tuned and keep reading.
Live the green